The majority of Peru's population is under the age of 25.
As such, the Peru nightlife offers many different sights and sounds to choose between.
Capital city, Lima, has the most options, but as the Peruvians love to enjoy a drink or two and to party, you can usually find something happening almost anywhere, if you know where to ask.
The Party's in Peru
Lima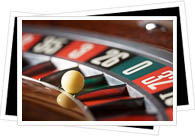 Nightclubs, live music, bars, restaurants, peñas, the casino, theatre and cinema can all be enjoyed at night in Lima, as well as many night markets, which provide a great opportunity to test some typical Peruvian cuisine. The main areas for Lima nightlife are Miraflores and Barranco. In Barranco, most options are close to the main plaza and its night market is one of the most popular. The Parque Kennedy and Calle de las Pizzas in Miraflores are both great places to find the Peru nightlife at its most active too.
Máncora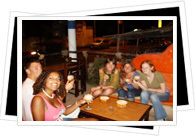 This small surfing town with near perfect weather and plenty of watersport opportunities seems fairly sleepy in the daytime, but a couple of hours after the beach empties, the town really comes alive. Nightlife in Máncora offers plenty of options all within a concentrated area. The end of July is particularly wild, particularly on the 28th, Peru's independence day.
Cusco
The mystical energy of Cusco can be felt into the night as a metropolis of opportunites open up when the sun sets for the day. Most of the Cusco nightlife is encompassed close to the Plaza de Armas with many options easy walking distance from one another. The many bars, nightclubs, loungebars and restaurants offer a plethora of sights, sounds and flavours of Peru nightlife to savour.
Trujillo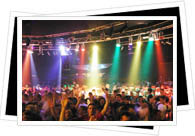 The Peru nightlife to be found in Trujillo can be found in the city centre at the weekend. The later closing discos are located on the edge of the city and Trujillo's nightlife also includes casinos as well as bars and clubs.
Arequipa
The old quarter of Arequipa is where you will find most of the Peru nightlife, particularly from Thursday to Saturday. There are plenty of colonial style party streets to choose from: Calle's San Franciso, Zela San Francisco and Dolores as well as the areas of Santa Catalina and the Pasaje Catedral. Being a university city, there are plenty of bars, karaoke, live music and discos, not to mention happy hours.