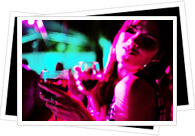 The Dominican Republic nightlife is immense in Santo Domingo.
Outside of the capital city, the offerings in the Dominican Republic are often more about knowing where to go and when in order to experience the best night out.
With so many visitors choosing all inclusive resorts, many miss out on the true richness of the Dominican Republic's nightlife.
Dress to Impress
In most towns and cities, dressing up is a pre-requisite to entering the best bars and nightclubs, even the open air ones on the beachfront.
Santo Domingo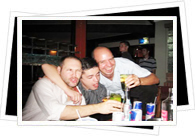 Like in most of the Dominican Republic, nightlife in Santo Domingo starts fairly late at 11pm, following dinner, drinks and people watching, as well dressed bodies head out for the night. Santo Domingo nightlife offers everything from piano bars to live orchestras, casinos to theatres and live dance shows.
Bars and discos offer everything from salsa and merengue to rock n roll and reggae music. The colonial zone is where most of the nightlife can be found, with many venues easy walking distance from the last and playing their vibrant music offerings until around 4am.
Boca Chica
Calle Duarte, one street in from the beach is where the Boca Chica nightlife is most prominent. Early evening sees visitors dining out and enjoying drinks until midnight approaches, along with the Dominican Republicans. Nightlife then kicks off with Latin rhythms of merengue and bachata as families head home and the locals show the tourists how to dance to their latin beats. Between 2 and 4am, the partying is at full throttle.
Puerto Plata and Sosua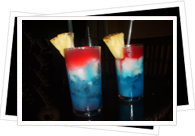 In this area of the Dominican Republic, nightlife has declined due to the number of all inclusive resorts. Sosua nightlife has a handful of offerings including live music and visitors still come from nearby towns to enjoy themselves. The nightlife in Puerto Plata is pure Dominican style. After dinner and cocktails the bar crawling begins accompanied by merengue and salsa or international tunes, depending on where you end up.
Punta Cana
After dinner is when the nightlife starts picking up in Punta Cana. Merengue dancing is the rhythm of choice in the many bars and discos, popular with both holidaymakers and locals.
Cabarete
The Cabarete nightlife begins at 11pm and then starts partying with high energy until the last person calls it a day. The nightlife used to be wilder, but the town still knows how to party.