It is notable in the Latin American film industry that the countries who have more money have thriving industries.
Those countries where poverty is common have produced significantly less offerings.
Due to the lack of the latest technologies required for producing films, Latin cinema is something which is virtually non existent to the likes of Hollywood.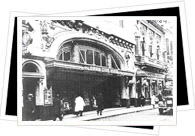 In most of Latin America, film and cinema was introduced to the country within months of its premiere in Paris, but for the majority of countries it was not until sound was introduced that the movie and cinema industry started to take off.
The Argentine cinema was the prominent force in the first film decades and Mexico's movie golden era was the 1940's when the country's industry was comparable to that of America's Hollywood.
The Re-emergence of Latin Film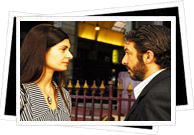 Latin film and cinema has been re-emerging in the last 2 decades and since the turn of the 21st century, Mexico (2000, 2002, 2006), Peru (2009) and Argentina (2001, 2009) have received oscar nominations in the best foreign language film category, with Argentina winning the award for the 2009 film El Secreto de sus Ojos. Mexico notably received nominations for films in 3 consecutive years from 1960 but to date has not won any awards.
Through the last 2 decades of the 20th century, the Havana Film Festival was the most important of Latin American film festivals. Although it still remains one of the most prominent and noteworthy of festivals, others in Latin America are now gaining reputations for their relevance and quality of cinematic works too.
In many countries of Latin America, film industries rely on investment from other countries and it is common to see joint productions between poorer countries which are not seen to have movie production industries along with Hispanic countries which have more funds and well established film industries such as Mexico, Argentina and Spain.
The Film Festivals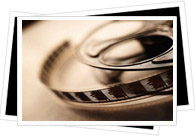 Over the last two decades there has been a notable increase in the number of film festivals which have been promoting Latin American films to new audiences outside of Latin American countries.
Some of the non Latin American cities and countries where Latin American film festivals take place are:
Three Continents Festival, 1979, France (Asian, African and Latin American films)
Chicago Latin Film Festival, 1984, USA (includes Spanish and American films too)
Providence Latin American Film Festival, 1992, USA
London Latin American Film Festival, 1990, UK
Discovering Latin America Film Festival, 1990, London, UK
Viva Spanish and Latin American Film Festival, 1995, Manchester, UK
International Film Festival of Kerala, 1996, India (Asian, African and Latin American films)
Cine Las Americas, 1998, Texas, USA
New York International Latino Film Festival, 1999, USA
Havana Film Festival New York, 2000, USA
Vancouver Latin American Film Festival, 2003, Canada
Sydney Latin American Film Festival, 2006, Australia
Portland Latin American Film Festival, 2007, USA