Accommodation throughout Latin America ranges from basic campsites through to budget accommodation of basic hotels and up to five star luxury resorts.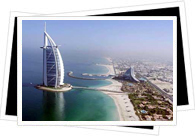 Latin America has no shortage of accommodation and new lodgings are opening up across the region all the time offering a variety of options for you to choose from when deciding where to stay.
Compared to Europe and the US, most accommodation in Latin America is budget accommodation and due to beneficial exchange rates in many cities and beach resorts you may find yourself able to have a better standard room than you expected for your budget.
Too Good To Be True
If you do your accommodation search in advance to book your accommodation before travelling, ensure that you research the area too. If a price seems to good to be true, it very often is and you will find yourself in a half built property or a bad neighbourhood.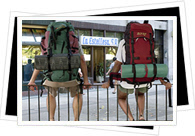 Booking in advance and reconfirming your reservation a few days before are essential, whether your stay be in an upmarket luxury hotel, budget accommodation or very low budget backpacker dorm room. If you are travelling out of season, then you may be able to travel more flexibly and organize accommodation as you arrive at a location, but you may want to view the available room before you hand over any cash.
If you plan to stay in a city or coastal town for a week or more, you can consider renting an apartment so you can have all your mod cons and maintain your independence.
For those who plan to head away from the main areas, accommodation is very limited and you may find there is only one option in the town.
You may also want to consider using overnight buses and trains to travel as you sleep and save some money, but keep in mind that you may not be the only person on board who hasn't showered that day and most likely that other person will be the one in the next door seat or bed.