There are so many different choices when choosing where to visit in Latin America.
What to see and where to visit is not a simple decision with such an expanse of land, seas, history, sights and cultures to absorb.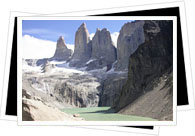 In the following pages is a selection of the best sights that you may want to consider visiting so you can incorporate your favourite cities, world heritage sites, activities or national parks into your schedule. If you really want to experience culture, consider travelling when there is a national festival taking place so you can soak up the true nature of the local Latin Americans as you practise your Latin dancing and fill up with traditional Latin food and drink.
As you write out your essential where to visit list, consider the weather at the time of year you are going and ensure you allow enough free time for shopping, travelling between locations and maybe a siesta or two to recover from the nightlife.