To plan a Latin America journey, you need to plan carefully.
If your planned Latin America journey is going to include a variety of countries, you need to consider the terrain and the weather.
Outside of tourist areas, you are unlikely to find English spoken and many of our everyday normalities are considered luxuries, ie toilet tissue.
Worth The Effort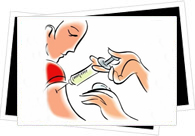 A Latin America journey is a rewarding one. But, you need to put your personal safety and care as number one priority when planning, to ensure that you have the best possible experience.
After booking your initial flights and deciding on a route, ensure that you have the required vaccinations to travel and you have enough medication to cover your stay.
Plan In Advance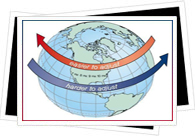 Your passport must be current and you may need to apply in advance for any travel visas. Check too that your bank and credit cards will work abroad and advise your bank before you go to ensure the card is not blocked for unusual activity.
If you are travelling with a mobile phone, check it is roaming enabled and will work in the countries you are visiting. Don't forget to check the electricity and have a suitable adapter plug to charge the phone. Further information can be found under the Useful Travel Information menu option.
If you suffer from jetlag, incorporate an extra day for acclimatization into your itinerary, which will also be useful in the event of your arrival flight suffering a delay or being diverted to an alternate airport.
Should your planned itinerary to Latin America include any high altitude cities, you will also need a day for acclimatizing yourself so that you don't over exert yourself physically as you adjust to inhaling less oxygen due to the lower air pressure and avoid the chance of suffering from altitude sickness.
A Latin America journey is not such an off the beaten track trip as it used to be, but planning your journey to be prepared for unexpected eventualities, will help.