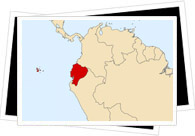 On the west coast of South America, lies its fourth smallest country - the Republic of Ecuador, named after the Spanish word for equator. The republic also encompasses the Galapagos Islands which joined Ecuador in 1832.
Over 13 million people call Ecuador home, of which 65% are Mestizo (mixed European and indigenous origin), 25% Amerindian, 7% of European origin (mostly Spanish) and 3% black.
Ecuador has three distinct regions, the coast, the highlands and the eastern lowlands. Both the coast and the east have hot, humid wet weather. Quito, the capital city has spring like weather all year round, averaging temperatures of 22 degrees Celsius in the daytime and 7-8 degrees at night. Temperatures in Ecuador are proportionate to altitudes.
History of Ecuador
Archaeologists have traced human life in Ecuador back to 10,000BC when settlements of hunter gatherers lived on the southern coast and in the central highlands. The Las Vegas people lived on the coast until about 6000BC and the Inga people lived close to modern day Quito.
As in other countries of South America, the culture developed so that settlements became permanent. Agriculture was increased and the Machallia who lived on the coast from 2000 - 1000BC are believed to be South America's first farmers of maize.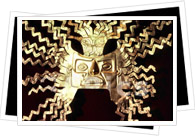 The creative La Tolita people lived in the north of Ecuador and southern Colombia and made elaborate gold jewellery, masks and figurines from 600BC to 200AD. Before the arrival of the Inca, the main tribal group was the Manteño, who too were gifted at craft work and weaving and traded as far away as Chile and Mexico.
The tribes of Ecuador put up a great resistance to the Inca of Peru, their conquest beginning in 1463 and continuing until 1500. It was just 3 decades later in 1532 that the Spanish conquered the country.
The history of Ecuador has continued to be equally turbulent: Wars with neighbouring Peru, dictatorships, military coups, economic recessions and earthquakes. In March 2000, the currency unit of Ecuador became the US dollar, replacing the sucre and a new social charter and constitution was introduced in 2008 based on the 19th constitution of Ecuador - 'quality of life', to be the goal of society. The same constitution provides a system of presidential democracy, with elections to be held every four years.
National Heritage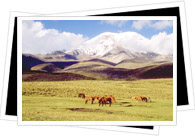 Ecuador's Yasuni National Park is believed to be the most biologically diverse forest on the planet and was declared a UNESCO biosphere reserve in 1989. The park is mostly rainforest and at least two indigenous tribes live according to their traditional lifestyle within the park. Both the capital, Quito and Cuenca feature on UNESCO's world heritage site list and visitors are charmed by their Colonial architectural style.
Inca ruins and archaeological sites, bungee jumping, colourful markets, bird watching, rafting on the rivers, hiking and mountaineering are just a few of the attractions about Ecuador.