Many Latin American museums are a proud display of the culture, history and arts of the region both pre and post columbian.
Unique
In addition to historical artefacts, natural sciences, modern art, houses of leaders and museums dedicated to historical figures, there are a few Latin American museums unique in their content.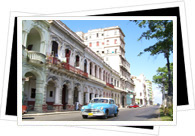 Here is a selection of Latin American museums that are one of a kind in Latin America and in some cases, the world.
The Bell Museum is located at Mina Clavero in the Córdoba province of Argentina. The museum holds a private collection of some 600 bells. The collection includes bells from around the world of differing ages, sizes and materials.
The Cuban Postal Museum, in Havana (Cuba) is dedicated to the history of the postal service. From the English Penny Black stamp to the first accounts book of the first Cuban postmaster, the collection is an interesting selection of post history.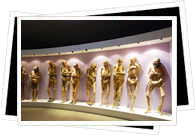 The Mummy Museum of Guanajuato City (Mexico) proudly presents a collection of over mummified bodies which have been found in the area and have mummified naturally.
The Napoleonic Museum is in Havana (Cuba). The personal collection of Cuban millionaire, Julio Lobo, who was a great admirer of Napoleon. The collection includes around 7000 pieces, including masks, pictures, pistols and porcelain.
The Quijote Iconographic Museum is situated in Guanajuato City (Mexico). The displays of the museum are graphical exhibits of the most well known Spanish fictional character in the world, 'Don Quixote'. Some of the works on display were created by master artists including Dali and Picasso.