Guatemala City is the location of most Guatemala museums.
Art galleries and museums of art are very commonly found and there are many Guatemala museums which reflect the Maya heritage from Mayan music to Mayan sculpture.
As well an eclectic mix of museums, the city can boast 3 notable libraries and lavish botanical gardens.
Guatamalan Heritage
Some of the current Guatamala museums are listed below, located in Guatemala City, unless stated otherwise.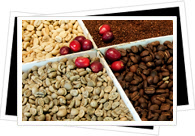 Museo de Arte Moderno (Carlos Mérida)
A collection of 20th century sculpture and painting which includes pieces by one of Guatemala's most famous painters, Carlos Mérida.
Museo del Café, Antigua
A history of coffee and demonstrations of how the bean develops to end up in your cup. There are also two other museums on site: The Mayan Music Museum, displaying Mayan musical instruments and Secatepéquez Museum, illustrating the lifestyle and textiles of villagers in the Antigua area.
Museo del Ferrocarril FEGUA
Sited in what used to be the city's main railway station, the museum takes you through the development of the railway system in the country, displaying trains engines and carriages as well as other railway pieces.
Museo de los Niños
An interactive museum designed with children in mind to help them learn in an active and dynamic environment.
Museo Ixchel del Traje Indigena
An interesting collection of indigenous clothing dating back over a period of over 100 years, from about 120 different communities. The Mayan skill of weaving has been passed down from generation to generation.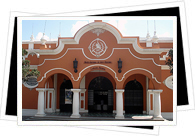 Museo Nacional de Historia
The National History Museum is a display of the changes that the country has seen since its independence in 1821. Pieces reflect the culture, economy and society.
Museo Popol Vuh
A private museum with outstanding collections of Maya art. Stone sculpture and ceramics from the pre, classic and post Maya eras are displayed as is colonial and folkloric art. Silverwork, religious sculptures and 20th century masks and costumes which are used in traditional dances are also in the museum's collection.
Museo Nacional de Arqueología e Etnología (MUNAE)
The National Museum of Archaeology and Ethnology is home to many indigenous Maya exhibits including textiles and jade pieces as well. The archaeology display shows how the Maya culture developed through the pre, classic and post periods including how they developed irrigations systems.