Costa Rica museums are almost all located in the captial city, San José, or the outerlying areas of the city.
There is a wealth of variety in the museums of Costa Rica, with at least one to suit everyone's interest.
Many Costa Rica museums focus on natural sciences and biology, but there are a few surprising museum names too.
A Proud Heritage
Here is a selection showing the diversity of Costa Rica's museums:
Museo de Arte Costarricense
Although fairly small in size, the museum has a collection of over 2500 pieces of art produced by Costa Ricans. The sculptures can be found in the garden outside.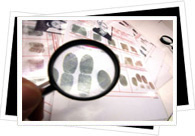 Museo Criminológico
The Criminology Museum is perhaps not first choice of museums to visit, however it offers a different look at life. Body parts, bizarre objects and images support the history of law enforcement in Costa Rica.
Museo de la Moneda
Situated beneath the Plaza de la Cultura in the same underground building as the Gold museum is the Money Museum. There are 1200 examples of coins which date back from 1516 to the present day, reflecting the history of monies in Costa Rica. Notes too are displayed as are private tokens which were used on coffee farms as private currency.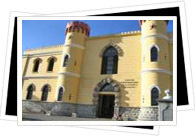 Museo de los Niños
This Costa Rica museum is an interactive, educational site designed with children in mind, which is located in what used to be the prison.
Museo de Oro Precolombino
An underground building, beneath the Plaza de la Cultura is home to the Museum of Precolumbian Gold and the Money museum. The Gold museum is impressive and easily remembered with golden artefacts in animal shapes supported by transparent strings to give the illusion that they are poised in mid air. Ceramic and stone relics complete the collection which has items dating back to 300BC.