Although communicating to many geographically large countries, often with populations of different race origins and backgrounds, national media in Latin America flourishes just as much as in other countries.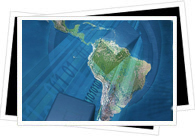 Internet access is available in Latin America, but still very limited due to access costs.
In most Latin America countries, less than 10 percent of the population have access and most of those who do are in the capital cities.
Some countries are trying to combat this. In Peru the number of internet cabins on the streets of Lima has increased allowing internet access for a relatively cheap cost.
In most Latin American countries the internet is accessed only be a relatively small percentage of the population on a daily basis. In some rural areas, the internet still remains a science fiction fantasy to the inhabitants, not a reality.
National Media
National Latin media is important in its ability to both inform and unite the nation it is communicates about, whether the content be sport, celebrity gossip, government, national or international news.
Television is the main media channel for people who live above the poverty line, but radio is the main media channel for those below.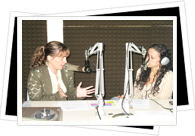 Printed press communications such as newspapers and magazines are limited due to language barriers (Spanish vs native languages) and distribution methods, which can take time to reach remote areas, particularly in times of bad weather.
Although language can be a barrier for TV and radio, TV has the benefit of moving images and colour and radio can be listened to for its musical programming rather than its verbal programming.
In Argentina media consumption is high. There are over 150 daily newspapers, hundreds of radio stations and many TV stations. Argentina is one of the world's highest consumers of cable TV and around 40% of the population use the internet on a regular basis.
Contrary to this, in Cuba the media is blocked by the Cuban government. Private media ownership is illegal and a mere 2% of the population have internet access and in Guatemala many radio stations have been declared as illegal, pirate stations. Radio regulation there has been established by the monopolies, so poor communities, usually Mayan ones, have their stations shut down for being against the law.