One of the most important forms of media communication in Latin America is radio.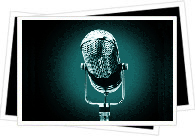 Latin radio programs can reach the homes of illiterate people, poor families and busy workers alike.
Relying only on radio waves and the receiving device, latin radio has the capacity to reach more people, particularly those in rural Latin America, than any other form of media.
Broadcast Beginnings
The first radio in Latin America was broadcast from Costa Rica in 1928, the fifth broadcasting radio in the world.
It is believed that there are well over 10,000 community radio stations throughout Latin America, in addition to national and commercial Latin radio stations. It is an important source for maintaining indigenous languages and cultural roots, particularly in communites and tribes where the history is verbal and passed through the generations by word of mouth.
In rural areas which are cut off by bad weather, Latin radio is used for schooling and keeping the community in contact with one another. Community programs can promote everything from religion to culture through cooking instruction and traditional music.
Some Latin America radio stations to listen out for include:-
Radio Nacional (cultural) or Los 40 Principales (mostly music) in Argentina
Radio Panamericana (national) or Radio Fides (Catholic). Both have Bolivian news and talk
In Chile, FM Dos and Radio Horizonte are mostly music stations
Costa Rica'sRadio Reloj is a popular national station or Radio Eco offers news
Radio Rebelde mixes music, sport and news and Radio Habana Cuba is in Spanish, English, French and Portuguese
For news in the Dominican Republic, listen to Cadena de Noticias. For latin rhythms, try Rumba FM
Ecuador has hundreds of stations. Try Radio Latina for chart hits or Radio Sucre for news
La Voz de Guatemala is a government owned station. Radio Sonoro offers news and talk
Mexico has some 1400 stations. XHFCE FM is the oldest native station transmitting in Spanish and native languages
Radio Programas de Peru is a popular news and talk station, or for music try Radio Panamericana