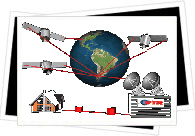 In first world countries television is still the main form of media communication, followed in almost joint second place by radio and the internet.
In Latin America, Latin TV is affected by the generally low percentage of people who have access to a TV set.
Between 1400 and 1500 television channels are broadcast in Latin America. The majority of these Latin TV channels are terrestrial, however cable television is available in some countries, although in most cases the take up is not even half that of the United States. Argentina is a major exception to this rule with a figure of 3 times more cable TV subscribers per 1000 than in the United States.
TV Across the Region
In Argentina television is the dominant media and the main free channels are privately owned. There are over 40 Latin TV channels. Canal Siete, founded in 1951, was the country's first TV channel and the first to transmit in colour
In 1997, Bolivia had 48 Latin TV stations. Most of these were privately owned. Televisión Boliviana is the government's TV channel and was the country's first.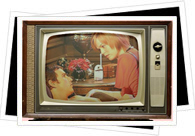 Latin TV in Chile is national, local and cable. According to the 2002 census, 87% of homes had at least one TV set. Two of the country's channels are owned by the Catholic University who were Chile's first broadcasters in 1957.
The Cuban government controls the Latin TV in Cuba, so censorship exists at the most basic level in both terrestrial and cable TV. The United States broadcasts to Cuba to try to allow the people access to objective news. The Cuban government does their best to jam these transmissions.
In the Dominican Republic, the Dominican government operates the Latin TV networks. The first broadcast was in 1942 and 2 of the channels most watched are Color Visión (Canal 9) and the national Canal 6.
Most of the Latin TV seen in Ecuador is imported. Soap operas and American series are commonly viewed. The channels are privately owned but by law if the Ecuadorian government requests it, TV channels have to reproduce their state programming.
Guatemala has somewhat of a monopoly within its privately owned TV channels as 4 of the national latin TV channels are owned by the same company, Canal 3, 7, 11 and Canal 13.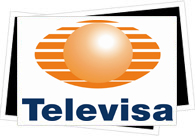 The Televisa group are the second largest multimedia conglomerate in Latin America and the largest in the Spanish speaking world. They had the monopoly on Mexican broadcasting and although still prominent, other groups also own latin TV stations in Mexico. In 2009, there were 729 TV stations in the country.
In Peru, almost all latin TV stations are privately run and owned. The state owned Televeision Nacional de Peru has a comparably lower audience than other channels. TV is the most popular form of media in the country, reaching 80% of the population.