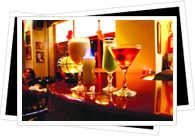 They say that Latino's know how to party through the night and when you touch down in Latin America you will see how right they are.
Most of the Latin American cities have an incredible energy which bursts into life as the sun goes down.
Well dressed people travel the streets to neighbourhoods where there will be music and dancing into the small hours.
Safety First
The nightlife in Latin America is great, but keep in mind that the culture is different and your personal safety is the highest priority.
Try not to drink too much so that you can maintain your control. Remember that at night time, you are still a target for being robbed or being taken advantage of.
Travel to and from your destination by taxi. If a taxi is unavailable, travel in a group. The adage of safety in numbers is true. If walking is a safe option, stick to well lit roads and don't walk too close to the kerb as drivers in many Latin American countries have a reputation for being reckless even before they've got a few drinks inside them.
Dress up to ensure entry to disco clubs, with appropriate footwear. Women, be aware that as a foreigner, most Latino men will presume you to be promiscuous and if you dress up too much, drink too much or act loudly, you will be receiving a lot of unwanted attention.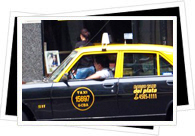 Safety aside, a night out in Latin America is a wonderful experience to compliment the days of sightseeing. The night culture is a fabulous way to see the Latin Americans from a different point of view. If you are in any doubt about going out, ask fellow travellers for recommendations of where to go and get a head's up on average drinks prices so the barman doesn't wipe out the contents of your wallet.
Whether you are looking to dine out and enjoy the local Latin foods, visit Latin America's largest casino (Argentina) or find your Latin rhythm as you practise your salsa dancing moves, Latin nights can offer you that and more.
NOTE: A discoteca is a latin night club in Spanish whereas a club is a men's club.
For your personal safety, it is recommended to take a taxi when going out in most large towns and cities in Latin America.