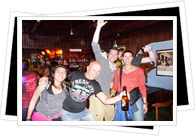 At first glance the Ecuador nightlife appears rather subdued in comparison to the scenes of its Latin American neighbours.
The best opportunities are in Quito and Guayaquil, the country's two largest cities.
Since the turn of the new century the Ecuador nightlife has seen changes for the better. No longer is it a case of having to know where to look or go to find the nightlife. Now Ecuador offers a wealth of nightlife to experience in all its major towns and cities.
City Nights
Quito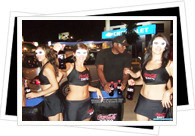 Most of Quito's nightlife can be found in La Mariscal, between Colon and Patria, in the new town area. The farra (party) gets going around 11pm, after dinner and continues until around 3am, although some discos stay open later. Plaza Foch, in the Mariscal area is often where the nightlife will begin in an evening. Nightlife in Quito is busiest from Thursday to Saturday with bar options ranging from karaoke to British pubs to Ecuadorian peñas that close between 2 and 3am. Nightclubs offer everything from salsa and reggaton to rave and dance as well as pop hits.
Guayaquil
The nightlife in Guayaquil is equal to that found in the capital city, sometimes with more action to be found at night than during the day. Dinner followed by drinks in bars is usual before heading on to a nightclub. The main areas for Ecuador nightlife in the city are the Kennedy Mall, calle Victor Emilio Estrada in Urdesa and calle Principal in Alborada. The Zona Rosa is another popular area, but doesn't get going until the early hours.
Montañita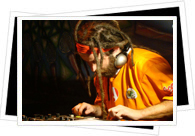 The chilled out surf vibe of the daytime continues into the night at Montañita. The Ecuador nightlife found in this town is lively but mostly limited to bar hopping, in casual dress. The clubs in town often have live music between 11.30pm and 1am before the DJ starts mixing reggaeton, dance, reggae and electronic hits.
Puerto Ayora
The largest town in the Galápagos islands, Puerto Ayora is the only one them that really experiences any of Ecuador's nightlife. Options are mostly limited to bars, but there are a couple of discos too.
Baños de Agua Santa
The Ecuador nightlife in this backpacker town can be found along Calle Eloy Alfaro with restaurants of both international and Ecuadorian cuisine, bars, peñas and discos.
Cuenca
No longer a sleepy, quiet town, tourists have brought Ecuador's nightlife to Cuenca with them. Cuenca nightlife is limited with less options at the beginning of the week. Avenida Grand Colombia is where most bars are, whether you are looking for something laid back or where you can dance with the locals.