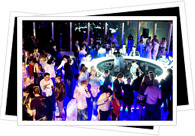 When people talk about the nightlife in Argentina, they are usually speaking about the Buenos Aires clubs and bars.
Buenos Aires is a city that never sleeps, although at siesta time, you may notice that it gets a little quieter in some areas.
Mondays and Tuesdays tend to be the quietest nights. Wednesday is workers night as many leave the office and head out on the town with their colleagues as the Buenos Aires clubs and bars open earlier and will be full of people in their office attire, chilling out or enjoying a few flashy cocktails.
The Long Evening
Taking full advantage of the night, the Argentinians fit everything in. Perhaps a play, a film or an hour or two at the casino before a leisurely dinner with friends. After dinner the location will move on to drinks as the night starts to pick up pace. Then after drinks, some more drinking in another bar with a dance floor or entertainment or hitting one of the clubs which don't really get started until 2am and close around sun rise.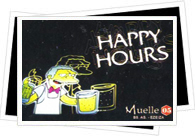 Buenos Aires clubs have changed in the last few years. In December 2004 a fire claimed the lives of 194 people in a Buenos Aires club and over 700 other people were injured. Since then security has been increased. This why you may find that clubs are strict about closing times and not overfilling the venue with people.
The biggest of Buenos Aires clubs have rooms dedicated to different music so you can change from electronic to salsa to RnB as you fancy throughout the night. Happy hours are not unusual in bars and many will offer a full night out under one roof with dining, drinks and dancing.
Where it's At
Recoleta is a neighbourhood with money and an awful lot of bars and restaurants. The night tends to begin here and it's one of the hotspots for both locals and visitors on a night out. The area is beautifully lit up at night with ambience lighting, highlighting the features of the architecture and the local cemetary which is Argentina's most exclusive.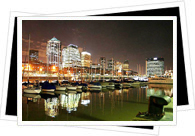 Palermo is the heart of Buenos Aires' pulsing nightlife. It is the largest of Buenos Aires' barrios and includes the areas Palermo Viejo, Palermo Soho, Palermo Hollywood, Palermo Chico, Barrio Parque and Las Cañitas. These different areas of Palermo all have slightly different clientele and styles. The Buenos Aires clubs of Las Cañitas tend to be finishing up by 4am.
Other areas to visit on a night out include Costanera Norte, location of the Ibiza superclub, Pacha, Puerto Madero, an area of urban renewal with trendy restaurants and many theatres, San Telmo, one of Buenos Aires' oldest barrios with a more chilled out feel, Belgrano, a great neighbourhood for eating and drinking rather than finding Buenos Aires clubs and Arcos del ferrocarril, a stretch of bars and clubs under the railway embankment.
In the summer the nightlife tends to move to the coast as the locals head out of the city. Outside Buenos Aires the nightlife is a little less vibrant, but will be found wherever you roam in Argentina. Bars stay open late and impromptu dancing or invites to a local party are not uncommon.