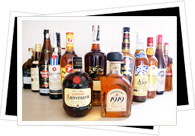 Segregation is often seen in the Cuba nightlife.
That is, segregation of the Cubans and the tourists. (Do they think we can't keep up with them?)
The nightlife in Cuba is legendary, but for the poor locals, partying is often something that takes place as a private gathering, or in one of the Cubans-only nightclubs.
Just Dance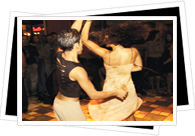 Some say that it is the rum, others say that there is something in the trade winds. Whatever it is in Cuba, nightlife is a passion for its people who seem to have energy and enthusiasm for dancing until the new morning.
Most of Cuba's legendary nightlife is found in Havana, popular with Cubans, tourists and celebrities alike, all dressed to impress and groomed to almost perfection. Latin rhythms of salsa music can be found on almost every street corner with lots of dancing, so if you don't know the moves at the beginning of the night you will have the basic steps and turns down by the morning.
Havana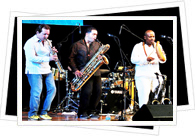 The Havana nightlife begins before the sun has set. Dancing is the main emphasis and focus of Cuba's nightlife, but there are other options available too.
Jazz clubs, opera, theatre, cinema, comedy clubs and restaurants can all be found in the capital city. Calle Obispo's bars start filling up around 10pm and close when the last customer has moved on to their next location. Clubs see their dance floors start to crowd around midnight and queues are commonplace at the weekend for most venues in the Vedado area. The Cuba nightlife is also prominent in the Miramar, Playa and Habana Vieja neighbourhoods of Havana too.
Santiago de Cuba
In the country's second largest city, Santiago de Cuba, nightlife is not as intense as in the capital, but still offers an overwhelming selection of bars and nightclubs with sexy salsa rhythms providing the heart of the city's musical pulse.
Varadero
As the largest holiday resort in the country, the Cuba nightlife in Varadero well and truly lives up to expectation. After dinner there is an almost endless selection of cabaret lounges, bars, discos and nightclubs to choose from, including open air options, which are not always so crowded as those in the capital.