Mexico nightlife offers something for everyone and everywhere there is something.
Typically, the night begins about 10.30pm and finishes up in the early hours of the morning, with Monday night being the quietest for Mexico nightlife.
In a country the size of Mexico, nightlife cannot be generalized as different cities and regions have different options available to their visitors and residents.
Memories of Mexico
Mexico City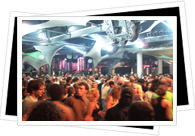 If anything is missing in the capital city of Mexico, nightlife is most certainly not on that list. The nightlife in Mexico city is everything you expect from one of the world's largest cities. Bars and clubs come and go, but the historic centre, Condesa neighbourhood and La Zona Rosa are some of the areas where the best Mexico nightlife can be found.
Puerto Vallarta
The nightlife in Puerto Vallarta has a dazzling array of opportunities when the sun sets for the day. Twilight cruising or cocktails, live music of every genre, open air bars or über cool nightclubs with outstanding DJ's are all on offer along with mariachi shows, traditional entertainment or typical cantina style bars are Mexico's nightlife contributions in this holiday resort town.
Guadalajara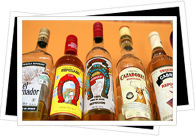 The Mexican town of Guadalajara is one of those places where culture and partying mix together. It is a little more refined than some other cities, ofering mariachi shows or theatre productions as well as discos, clubs and live music at every street corner. The Mexican gay community adds to the cultural melting pot of night time offerings.
Acapulco
If you plan on going loco in Acapulco, the infamous Mexican nightlife can be found at La Costera, the original resort bay area; La Condesa in the hotel zone area, where the neon lights attract those who are looking for mucho alcohol; Las Brisas, the area of the privileged where the partygoers have money to play with and dress in their best and also along the ocean front at La Quebrada there are a few bars.
A little more expensive than some of Mexico's other resorts, Acapulco nightlife never fails to deliver with the pace picking up around 1am and continuing through until close to breakfast time.
Cancún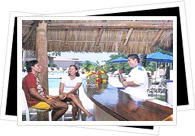 As one of the biggest holiday resorts in Mexico, nightlife in Cancún is every bit as lively as you would expect it to be. The City, the biggest nightclub in Latin America at 12,000 square feet can be found along the party street of Kukulcan Boulevard. The 'Party Centre', in the 'Hotel Zone', where the majority of the nightlife can be found is at Punta Cancún around km 8.5. Or, if you are looking for a Mexican style fiesta, head to downtown Cancún.
Cabo San Lucas
'Cabo', is a laidback town where you never know quite who you'll meet and what will happen. The Mexico nightlife here starts early and sometimes never really finishes, continuing into the next day. There are bars and restaurants galore where the dresscode is casual and relaxed.