So, why should you visit Latin America? With such a large distance and variety to cover across the length of South America and more, the reasons are endless.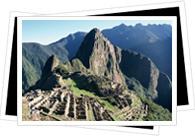 Nature and scenic beauty
It goes without saying that with ancient sites such as Machu Picchu, high in mountains of the Andes will offer you breathtaking views, incredible photo opportunities and memories which will last for a lifetime. Many of the ruined cities are located within beautiful parklands which will mesmerize you. To travel Latin America is a journey through an incredible history of cultures, civilisations and empires.
Low cost of living
Compared to Europe and North America, costs are significantly lower, so your money really does go further when travelling. Along with lower house prices, a reasonable home in a beautiful location (although not to be exploited) is a reality and is high on the list of reasons of why people are considering relocating or purchasing an overseas property in Latin America. When you visit Latin America, you just won't want to leave.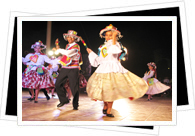 Way of life
The lifestyle in Latin America is to appreciate a way of living that is far slower to that of most Western countries. The people of Latin America appreciate and celebrate their heritage. Festivals are commonplace with delicious Latin food, alcholic drinks, Latin music and dancing for all the family to enjoy.
Conducting Business
Many Latin American countries are now well established as emerging countries and sales markets so that the business infrastructure is already in place, yet organizations still have many opportunities to find new customers and markets here.
Note: To work in Latin America, a work visa is required for most countries.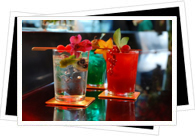 Nightlife
When you visit Latin America you will find that your days are filled with delights to stimulate all your senses. Night time is another story. As the sun slips away for the day and many go to sleep, many more come out to participate in the heady nightlife which is typical of the Latino culture. Be prepared for energetic Latin dancing styles and rich cocktails that continue through the night as you immerse yourself in the vibrant and rich culture of Latin America.