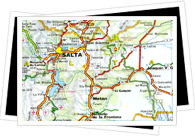 When planning your trip to Latin America it is a good idea to make a plan of where you want to visit using a map, so you have a clear idea of the distances and therefore the travel time involved.
Visiting in the rainy or hurricane season is not usually such a pleasant experience and with an abundance of things to do and places to visit, you need to ensure that you are making the most of your time away from home.
Plan Carefully
If you are planning your trip at the last minute, ensure that you have all your required travel vaccinations in time, otherwise you may need to turn your planned itinerary around to allow the required time for you to travel safely.
If you are travelling alone or have a short amount of time, but want to experience the maximum, you may prefer to choose an organized tour which incorporates the main elements of your trip. This can be combined with some time in the city you finish up at for some souvenir shopping before travelling on to your next destination or home.
On a Shoestring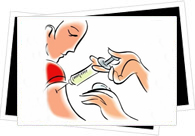 An organized road trip of one week is unlikely to include more than one country and 2 or 3 locations, unless you are happy to see everything from a tour bus window as you drive through. You could also consider a few weeks learning Spanish and then travelling with your new friends.
With careful planning of your limited time and budget you can truly live your Latin American dream trip. Budget some spare cash and days just in case you decide to head off your planned course slightly. Although Latin America can prove to be a time consuming and expensive journey with so much land to cover, it is all so worth it.