If you are gay, Latin America travel can be a mixed experience.
As a gay destination, some countries are far more welcoming than others.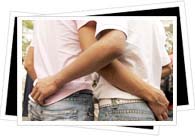 Many of the countries are very religious and as such opposed to same sex relationships, sometimes to the extent of extreme violence.
Buenos Aires, capital of Argentina is the proud crown holder of being the gay capital of Latin America.
Other gay friendly destinations in Latin America include Mexico, Costa Rica and some areas of Ecuador.
The Caribbean on the other hand is a notoriously homophobic area with a notable history for violence against gays and lesbians.
Gay Travel & Holiday Specialists
There are many companies who specialize in gay travel in Latin America, offering the chance to stay and travel with like minded individuals and in Buenos Aires there is a good selection of gay friendly accommodation from budget hostels through to a 5 star hotel. In other cities and countries, gay accommodation is far more limited.
Gay Latin America has been emerging more in the last few years, but outside of Argentina, Costa Rica and Mexico, other countries have limited options.