Gay Peru is very much an underground scene, as the country still discriminates against same sex couples.
Lima has a small gay scene, smaller than you would expect for a capital city, but which does offer lesbians and gays the opportunity to mix with others.
The gay Peru community is focussed around the Miraflores area of Lima, where hotels, saunas, restaurants and a dozen or so bars and discos for gays and lesbians can be found.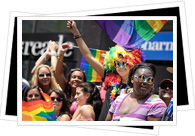 The first Peru Gay Pride march took place in 1997 and in both Cusco and Arequipa, small gay communities have been emerging.
There are an increasing number of tour companies that offer gay holidays to same sex couples throughout Peru.
Out and About
The gay community in Lima has more members of a younger generation. They are openly gay and proud to be so, although they are careful not to flaunt their relationships in public for their personal safety.
There is a distinct generation split with older members of the community. Many of them are married with children and despite having same sex relations, they do not acknowledge or believe that they are gay.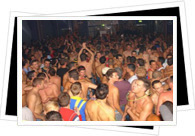 Same sex relationships have been brought more to the publics attention in the last few years. In 2006 there were a number of stories regarding police attacks on transvestites, a lesbian bar and a gay bar between March and October.
In September 2007, the ILGA (International Lesbian and Gay Association) held their annual conference in Lima and in 2009 headlines were made when homosexuals were banned from joining the Peru police force.
Sarita Colonia is a folk saint of Peru, often referred to as the patron saint of homosexuals. She died in 1940 at the age of 26 and is buried in the Callao cemetary.