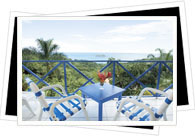 As a national known for their friendly and open nature, Costa Ricans provide a warm welcome to gay and lesbian visitors.
The gay Costa Rica scene is not a blatant one like in other Latin American countries, but more like Costa Rica itself, something that is there naturally.
There are many gay Costa Rica hotels, owned by gays for gay and lesbian holidaymakers as well as gay friendly hotels which are run by friendly openminded people who welcome you and all their guests with a sincere smile.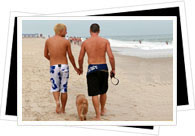 Capital city, San José, has the most gay facilities and the beach resort of Quepos has a notably increasing gay community. Gay Costa Rica is proud to have its own gay radio station, Radio Diversa, promoting cultural and social activities to the gay community.
The gay and lesbian area of San José is fairly small, to the south of Central Park. The area provides plenty of gay bars and clubs as well as some with mixed clientele for those who like to watch, swing or are bisexual. Gay saunas can also be found in the capital.
Quepos is close to the well known Costa Rican national parkk, Manuel Antonio, where a nudist beach can be found at the parks entrance, popular with gay and lesbian holidaymakers, called La Playita.
Gay pride and gay cinema too have their place in Costa Rica's beautiful and gay country.