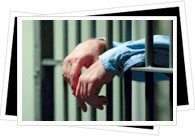 Not at the top of the list for most lesbians and gays, Ecuador does have a gay scene which has been seeing many changes in the last few years.
Until 1997, homosexuality was illegal in Ecuador, with 'offenders' sent directly to prison.
In 1998, the constitution was changed to 'recognize the equality of all... without discrimination against age, sex, sexual orientation... or difference of any kind'.
Gay Civil Rights
Although the change in constitution has not allowed same sex marriage, same sex relationships are recognized and the same civil rights applied as married heterosexual couples.
Despite being the first country in South America to acknowledge the rights of lesbians and gays, Ecuador still remains a conservative country with machista attitudes that uses religion as an excuse to discriminize. Although the law has changed, many mindsets still remain in the past.
Quito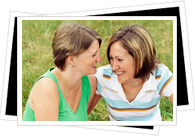 Capital city, Quito, is where Ecuador's gay and lesbian community can be found. Sunday to Thursday tend to be quiet evenings, but Friday and Saturday see the gay bars and discos of Mariscal and Colon in the new town area, thriving. Dress code is casual and venue's are host to mixed age groups.
The gay community is not a large one and same sex couples will advise gay visitors to show discretion in the streets so as not to provoke rude or violent reactions by unaccepting individuals or groups. Although the gay scene can be seen more prominently at night, it still tends to remain fairly discreet.
Quito is a dangerous city after dark, so you should take a taxi everywhere and never be tempted into an unsafe area. By law, bars must close by midnight on the weekend and 10pm during the week. Discos must close at 1am on weekends and midnight on weekdays. Some bars and discos may stay open later, but are subject to police raids.
Note: If you are in a bar or club that is raided, you will be detained if you do not have your passport with you.
Gay Ecuador has a few specialist gay service providers, including some gay hotels, gay saunas and gay travel agents who can organize your excursions and visits and advise you which areas are more openminded to gay couples and where discretion should be maintained for your and your partners safety.