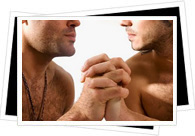 Gay Guatemala are not two words that you often hear used together.
Homosexuality was decriminalized in Guatemala close to a century and a half ago.
Despite this, same sex couples are often discriminated against in certain areas of the country.
The most fatal discrimination has been directed towards transgenders and transvestites who have received a lot of open abuse, often physical which sometimes culminates in sad consequence.
The New Scene
The gay Guatemala scene is still relatively new and small. Although there have been limited gay bars in Guatemala city for a few decades, the last ten years has seen more options available to the gay and lesbian community and the annual gay pride parade has been taking place since the year 2000.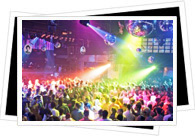 Antigua too has a gay community which too had been somewhat underground until the last decade. The number of openminded tourists and visitors to the town has enabled the gay and lesbian community to relax in their home environment and the city recieves out of town visitors which frequent gay owned establishments.
In Guatemala City, there are a very limited number of gay venues for a night out. The city's most established two gay clubs are in the zona 1 and zona 4 districts.
To be openly gay in Guatemala, you need to be careful as discrimination still remains rife, however there are a few gay travel agents who can organize a trip to include gay friendly accommodation and tours, as well as advising the safer locations for finding the Guatemala nightlife.