The Chile nightlife can boast almost every entertainment.
From casinos to live music, jazz to contemporary and local restaurants to street performers, Chile nightlife really does offer everything.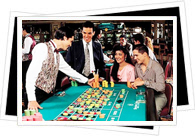 The nightlife in Chile gets started around midnight and people stay out until between 5 and 7am with both Friday and Saturday night equally popular.
The legal minimum age for purchasing alcohol in Chile is 18 and this is strictly enforced. The minimum age for entering a casino is 21 and you will be denied entry without your passport.
Santiago de Chile
In the capital city, Santiago de Chile, nightlife possibilities are endless, with Thursday being a close second in terms of opportunities to weekend nights of Friday and Saturday. Santiago de Chile nightlife frequents 3 main areas of the city.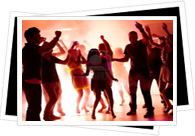 Bellavista and in particular the Patio Bellavista area, is the livliest of the 3 nightlife neighbourhoods, offering a cultural and colourful opportunity to dine out in one of the many charming restaurants then hear live music before moving on to hit the clubs. Street performers entertain the crowds throughout the night and midnight munchies are always readily available in the all night food café's.
Providencia tends to be where the expat communities congregate with Calle Suecia being fashionable for both enjoying cocktails and salsa dancing. There are plenty of stylish bars in the area, adding to the seemingly endless Chile nightlife offerings.
The 3rd area of Santiago for enjoying the Chile nightlife is Nuñoa. At first glance it appears to be more low key, but when you start exploring from the main plaza, you will find a wealth of live music, colourful characters and street theatres all tucked away.
Viña del Mar and Valparaiso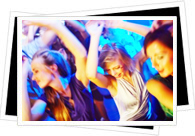 As the premier seaside resort in Chile, nightlife in stylish Viña del Mar has been thriving for well over a century. Especially colourful in the summer, the town also boasts Chile's oldest casino.
Nearby Valparaiso is a metropolis for bohemian bars attracting every type of visitor to the town at night. Most establishments don't have a set closing time, so the pubs and clubs stay buzzing throughout the night. The streets Ecuador and Errázuriz are the main areas to head to. In the port area, every genre of music can be heard, but be careful as the area can be dangerous at night.
Other cities in Chile have noteworthy nightlife, but to a far lesser extent than the capital and the 'riviera'.