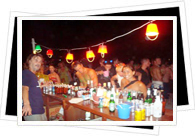 The biggest hotspots for Costa Rica nightlife are in the capital city, San José.
But, the nightlife of Costa Rica is also prominent in the main beach towns and resorts.
The Costa Rica nightlife in the nightclubs and discos starts between 9 and 10pm and finishes up when they close their doors in the early morning hours.
Disco and Dancing
A mix of music can be heard cutting into the night, but disco is the favourite sound for the Tico's to get dancing.
San José
The nightlife in Costa Rica's capital city can be found in a few different neighbourhoods, with discos, music clubs, karaoke bars, jazz clubs, pubs and casinos to choose from.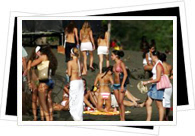 The El Pueblo area offers a mix of different restaurants to dine in followed by some dancing, or you could try the Pueblo Antiguo where the old town's ambience is enhanced by the traditional music and dancing you can see.
Gringo Gulch is an area of happy hour offers, theme nights, karaoke and live music to name a few of the nightlife attractions. Or, if you want the ace of Costa Rica nightlife, you could play some hands of Texas hold'em at the casino or in the poker rooms.
The neighbourhood of choice for students and young people is San Pedro offering slightly cheaper food and drinks and typical Latin rhythms of salsa and merengue interspersed between the disco numbers and karaoke offerings.
Jacó Beach
The Jacó Beach area, south of San José has a reputation for being the wildest of Costa Rica nightlife. The chilled out party beach atmosphere is reflected in the many bars, some of which are open air and have live music.
Manuel Antonio and Quepos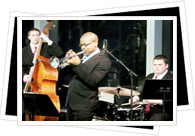 The Costa Rica nightlife in the Manuel Antonio and Quepos area tends to come alive far more at the weekend than during the week. There is a great selection of bars and restaurants where you can enjoy typical Costa Rican cuisine before hitting one of the clubs or enjoying sensual live music, ranging from salsa to blues and rock to jazz.
Playas del Coco
The beach town of Playas del Coco is noticeably more lively in the summer with its strip of bars and clubs, but Costa Rica's nightlife can be found here all year round.