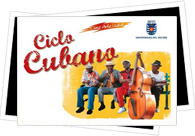 Cuban movies have received much support and development since the 1959 revolution.
However, the film industry actually dates back to January 24, 1897 with the four short films brought by Gabriel Veyre from Mexico.
1910 saw the first film production and between then and 1958 a total of about 80 full length Cuba movies were produced.
Critical Acclaim
It was after the Cuban revolution that the golden age for Cuba films began with documentaries and movies which have received critical acclaim.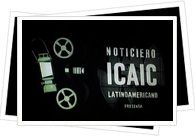 The Cuban Institute of Film Art and Industry (ICAIC) was established at this time too. The Cuban government reconized that film was both a 'powerful and provocative form of artistic expression' and a way to educate the public. ICAIC was pivotal in the development of cinema in Cuba and in 1979 assisted in the creation of the International Festival of New Latin American Cinema or Havana Film Festival as it is better known, which has been held annually in Havana since then. ICAIC have since increased government funding of cinema and international recognition through inviting Hollywood figures such as Robert De Niro and Francis Ford Coppola to the country.
To date, Cuba received its first and only oscar nomination for the 1994 academy awards, for the film, Fresa y Chocolate (Strawberry and Chocolate).
Of the 16 films the Cuba movie industry has submitted to the oscars, only one of those films was submitted before 1987. Today Cuba is recognized as having one of Latin America's best film industries.