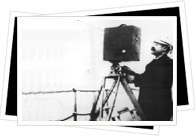 Cinema was launched in Argentina very soon after its Paris inauguration.
A year later, in 1897, Eugene Py, a frenchman who lived in Argentina produced and filmed the country's first short movie, la bandera argentina (the Argentine Flag).
The Argentina movie industry was pioneering and over 200 movies were shot in Argentina.
1900 saw the first filmed news reports and special cinematic theatres built. 1910 saw Amalia, the first feature length film, 1914 the successful Nobleza Gaucha which took half a million pesos in 6 months and 1917 saw both the first feature length animation and Latin America's first female director.
The Magic of Sound
Argentina movies came into their own with the 'talkies' in 1933 and Argentina's cinema was popular throughout Spanish speaking Latin America until the 1950's when Argentina's movies went into decline as Latin television became increasingly popular leading to Argentina cinema studios closing.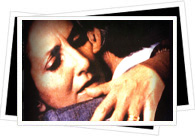 The 1990's saw the rebirth of Argentina's movie and film industry with the era of 'new Argentine theatre' which built up slow and steady momentum whose success was acknowledged at the Mar del Plata festival in 1997.
Argentina's movie success continues to the current day. 2010 saw the Argentina film el secreto de sus ojos (The Secret in Their Eyes) win the oscar for best foreign language film. It was Argentina's second oscar win in the category and the country is the only Latin American one to have achieved this to date. The first oscar win was in 1985 for la historia oficial (The Official Story).