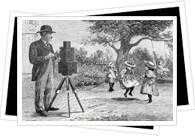 The Dominican Republic movie industry dates back to August 1900 when the Lumier cinematograph was exhibited in Port Silver.
In November of the same year, films were shown in Santo Domingo.
The first moving pictures shot in the Dominican Republic were made in 1915, by Rafael Colorado, a Puerto Rican cameraman.
The beginning of the Dominican Republic movie industry however is given the date of 1923 when La Leyenda de Nuestra Señora de Altagracia was filmed by photographer and publisher, Francisco Arturo Palau. Just 4 years later films shown in the Dominican Republic appear with built in sound too.
Dictating The Bill
Unfortunately for the Dominican Republic, Trujillo, the Dominican government's dictator was threatened by the communication power of cinema and from 1930 until his execution in 1961 allowed only films which celebrated his regime to be produced. Trujillo ensured there were plenty of cinema theatres and that entry costs were low so the people would attend.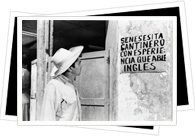 Trujillo's death marked a new opportunity for Dominican Republic movies. Hollywood productions were the main supply to the country's cinemas and the first films produced after Trujillo's execution were about the years of his regime.
The first of the notable Dominican Republic movies at that time were by Oscar Torres who had studied cinema in Italy. Returning home, he won prizes at international film festivals for his works Tierra Olvidada and Realengo 18.
In 1979, the National Film library was established. In 1984, Pasaje de ida was released. The Dominican Republic movie was the biggest box office hit of the country to date and was awarded international prizes. The following decade saw the rise of René Fortunato who has also won prizes at the top film festivals.
The first Santo Domingo film festival was organized in 2000 and 2010 saw the Dominican Republic Global Film Festival management meeting with organizers of the top film festivals in America and Europe, such as Cannes, Sundance and Miami, to promote Dominican Republic movies.