Buenos Aires as the capital and by far the largest city in Argentina, contains a wealth of museums from history to art and cartoons to natural sciences.
A proud history is reflected in Argentina's museums, the people, their homes and their creative works.
From Colonial and precolumbian relics to dinosaurs and fossils as well as a few museums which raise eyebrows to the Argentine's lively personalities.
In the Capital
Here is a selection of Argentina museums which you may find interesting to visit in and around Buenos Aires.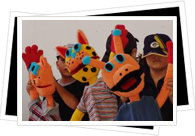 Museo Argentino del Titere
A selection of puppets from around the world. One of the co-founders of the museum was Mané Bernardo, the famous Argentine puppeteer.
Museo de Arte Contemporáneo Latinoamericano, La Plata
The building used to be a train station, but now is home to contemporary art by Latin American artists.
Museo de Arte Latinoamericano de Buenos Aires (MALBA)
Latin American art collection from the early 20th century to the present day.
Museo Evita
An insight into the life of Eva Perón from childhood, through her years as an actress and as First Lady until her death.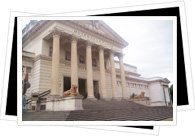 Museo de la Plata, La Plata
Natural sciences museum, considered to be the best of its kind in Argentina.
Museo de las Armas Teniente General Pablo Riccheri
An arsenal of weaponry from spears to guns and masks to armour. It is the largest weapon display in South America with over 2000 pieces.
Museo Juan Manuel Fangio, Balcarce
Dedicated to the Formula One driver, the collection contains cars, trophies and memorabilia.
Outside the Capital
And a selection of Argentina's museums, excluding Buenos Aires: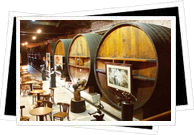 Bodega La Rural, Mendoza
Wine production from the 19th century to present day.
La Casa de Che Guevara, Alta Gracia
Walk in the footsteps of the legend, in the house where 'Che' was brought up.
Museo de Arqueología de Alta Montaña(MAAM), Salta
Learn about the Inca and the preserved bodies of 3 sacrificed children found in the area.
Museo de la Pachamama, Amaicha del Valle
An intricate look at the lives, culture and beliefs of the natives.
Museo del Tobaco, Salta
A private museum, surrounded by tobacco farms, dedicated to tobacco, its production and culture.
Museo Histórico del Norte, Salta
Housed within the old colonial town hall, with pieces dating back to pre-Inca times, some say it is one of the most important of Argentina's museums for its heritage.