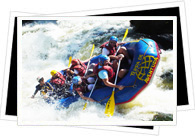 South America provides many opportunities to try out new activities, or for advanced water sportspeople, there are also opporunities to take your sport to the next level.
The best rapids for rafting, hardcore waves for surfing, the coldest waters for diving, or perhaps even ice diving.
The Río Apurímac runs through a canyon nearly ten thousand feet deep, not far from Cusco, Peru, with outstanding scenery and rare wildlife for the viewing.
Adrenalin Pumping Sports
Río Futaleufú, Chile, entices white water rafting devotees from across the globe and is considered the world's best river for white water rafting.
Mendoza is well known for its wine, but the best rapids in Argentina are in the Mendoza river which descends from Andean peaks.
Paracas Bay in Peru, three hours south of Lima averages 300 days of wind a year in placid waters. Kitesurfing is a new and fairly unknown sport in Peru so this is a wonderful location to fly on water without the crowds.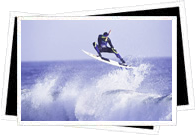 Patagonia is a region in southern Chile which hardcore surfers love. The incredible storms in the area provide large swells and strong currents in water temperatures of single digits. Definitely one for the most advanced surfers only.
Pichelemu, Chile is a paradise for surfing, windsurfing and kitesurfing enthusiasts.
Santa Marianita, Ecuador is known as Playa Bonita (pretty beach) to the locals and in the wet season surfers can ride waves between one and three metres high. The 4km long beach is a great launch for kitesurfers and between June and August you will likely find yourself surfing alongside humpback whales.
Rio Tuichi in Bolivia provides the opportunity for a rafting adventure which begins in tropical dry forest and if you continue for a few days brings you out in the Madidi National Park's rainforest.
Below The Surface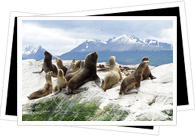 Ushuaia, situated at the very south of Argentina, is often called 'the city at the end of the world'. The nearby Beagle Channel offers divers the opportunity to see wrecked ships, and forests of giant kelp in near freezing conditions.
For the diver who is looking for a challenge to make them tremble, Ushuaia is the starting locating for heading south to the Antarctic for ice diving with the seals, sealions and penguins nearby.
NOTE: Ice diving is for the most advanced, experienced divers only.