Swimming, boating and kayaking is fun, but what about something to get your blood pumping.
Diving with sharks, jet skiing, white water rafting or surfing are all available in the waters of the Caribbean, Mexico and Central America.
Cocos Island, some 550km from Costa Rica provides a beautiful location to go diving with sharks - whale sharks, hammerheads and white tip sharks as well as giant moray eels, manta rays and green sea turtles.
Scenic Paradise
Boating down the Río Dulce in Guatemala provides the most scenic way to enjoy the exotic flora and fauna that inhabit this beautiful country.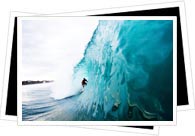 Northern Mexico is a well known paradise of waves which has been visited regularly by Californian surfers for a number of years.
The Pacific coast of Mexico provides kilometre after kilometre of waves for surf tricks and longboarding, particularly along the southern two thirds of the coastline.
Pacuare is a tropical river in Costa Rica offering white water rafting adventures through incredible scenery and wildlife. Adrenalin rush aside, it is rated as one of the five best rivers for rafting in the world, described as 'a Central American fantasy world'.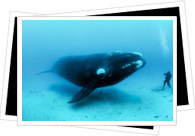 Silver Bank is a protected area within the 'Sanctuary for Marine Mammals of the Dominican Republic'. It is one of the few places in the world where humans are permitted to enter the water and swim with whales, where humpbacks may swim right up to your group.
Varadero Beach, or Playa Azul as it is also known is one of Cuba's top water sport destinations. Snorkelling, scuba diving, sailing, yachting, fishing, jet skiing, windsurfing or just simply swimming is all available at this beach.