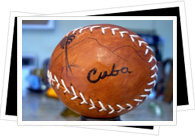 Baseball is to Cuba, what football is to Argentina.
It is the sport of sports Cuba is most passionate about and considerered to be the country's national sporting game.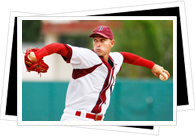 Baseball was brought to Cuba around the 1850's and 60's by students who had been studying in the United States.
Nowadays the Cuban baseball team is the best in Latin America and one of the best in the world as since 1992, when the sport became an official olympic event, they have won gold three times and silver twice.
Boxing and athletics are other sports Cuba excels in. In the olympics, 32 of the 63 medals won for boxing have been gold ones and many of Cuba's athletics stars have set new world records.
Sport For All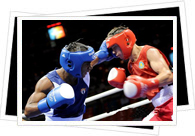 Decades ago in Cuba, sports were for the wealthy. The Cuban government leader, Fidel Castro, who ran the country from 1959 until 2008 first as Prime Minister and then as President, invested in the promotion of sport as 'the right of the people' and an estimated quarter of the population participate in amateur sports on a regular basis now.
Through the junior olympic program of sports Cuba set up in 1963, which every Cuban school participates in, the country has been able to develop young athletes into world class professionals. Students who do well at the junior olympics can be recruited to specialist schools where they can develop their sport.
Cuba, therefore, has an immense selection of athletes to choose from for international competition. Since the 1992 olympic games, Cuba has won between 24 and 31 medals at each games, an impressive amount for a country with a population of 11.5 million - the same size as the population of Buenos Aires, capital of Argentina.