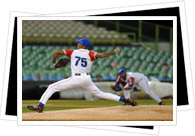 In the Dominican Republic, baseball tops the list of favourite sports, both to play the game and to watch it.
The Dominican Republic has produced an incredible number of professional baseball players. Over 65 are playing in the United States major league and around 450 players are in United States minor leagues.
The amount of Dominican Republic sports stars playing baseball in the United States is more than all the other countries of Latin America put together.
It's Not All Baseball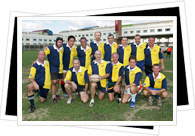 Rugby has been gaining momentum as a popular Dominican Republic sport, since it was introduced to the country in 1969 by a French diplomat. The sport first took hold with the international community followed by university students. A team is expected to be entered into the rugby world cup qualifiers shortly, although no team was submitted for the 2007 or 2011 cups.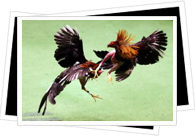 Another of the Dominican Rebublic's favourite but controversial sports is cockfighting. There are in the region of 3000 galleras (cock fighting rings) in the country, although some believe that the sport will be banned in the near future as many Dominicans disapprove of the bloodthirsty sport.
Within the Caribbean, the Dominican Republic is the most popular destination for those who enjoy a round or two of golf. The country has one of the world's top greens, the teeth of the dog.