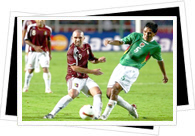 Similarly to most of Latin America, the biggest sport in Bolivia is football.
Heading out on a Sunday to watch the football with family or friends is one of the most common pastimes.
In recent years the involvement of women and girls has increased. However, men have not been taking them seriously as football players or teams, although in some areas their acceptance is improving.
On Streets & In Stadiums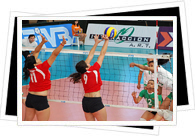 Other popular sports Bolivia enjoys are volleyball and table football, both of which can seen being played on street corners. Volleyball has increased in popularity as an alternative to football, as both can be played with just a ball. After marking the net with a string or cord, the game can be played on any surface.
There are many other sports Bolivians like to practise or watch, including tennis, swimming, horse riding, gymnastics and car and bike racing. Notable exceptions are the sports of American football and baseball which despite many attempts have never captured the heart of Bolivia.
Although they have not integrated themselves into football as yet, Bolivian women have integrated themselves into another male dominated sport. Bolivia's native Aymara women fight lucha libre style.
They are distinctive for wearing traditional feminine dress for their free range wrestling bouts, of lace petticoats, pollera skirt, shawl and a bowler hat over their hair which is plaited in two braids. The fighting women are called cholitas luchadoras and this practice of wrestling which began in 2001 has become more popular than traditional male wrestling.
As a poor third world country with little prowess in sports, Bolivia has seen great motivation and inspiration from José Gamarra Zorrilla. A native Bolivian, who promoted value of sports throughout the country and the 1970's led his country to the best sporting results they had ever seen.