The Cuba shopping is great if you are looking for rum or cigars as gifts for family and friends.
Unfortunately, if you are looking for handicrafts unique to Cuba, you will be disappointed at the relative lack of choice.
Equally, top designer fashion clothing and the latest electronic gizmo's are not top of Cuba's shopping list goods either.
Cubans are not rich so any expensive or upmarket products tend to be limited to shops specificially for foreigners in Old Havana as that is where most visitors tend to stay in the city.
To Haggle or not to Haggle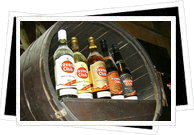 Best prices can be found in the markets and the vendors are happy to haggle over prices, whereas in shops you cannot bargain. Calle Tacón in Havana is one of the most well known markets.
Cuba shopping for souvenirs tends to be limited to tourist t-shirts and trinkets, Che Guevara memorabilia, rum and cigars.
Other options include art (see below), African style drums, jewellery, masks and statues of wood, stucco or plaster.
There are a number of music shops where you can buy CDs to practise your dancing moves when you return home or find some upbeat Cuban rhythms to listen to, to remind you of your stay in Cuba. Music lovers may also find a hand crafted Cuban guitar to take home as a souvenir from one of the shops.
In old town Havana, the best place for shopping is along the pedestrian street Calle Obispo, which is also popular for its typical Cuban nightlife when the sun sets.
When shopping in Cuba for tobacco it is important to take note of the following: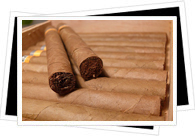 Cigars bought in the street for lower prices will be of notably inferior quality. Quality Cuban cigars bought in Cuba are cheaper but not cheap if you want the real thing
It is illegal to bring Cuban cigars into the United States, whether you are travelling directly there or through another country
A maximum limit of 50 cigars can be brought into the United Kingdom
Since October 2009, according to Cuban law, a maximum of 50 cigars may be purchased and taken out of Cuba. The cigars must be in a sealed box, stamped with an official hologram sticker and the purchase receipt is also required
It is also important to note:
Books published more than 50 years ago are considered national patrimony and cannot be exported without the correct paperwork
Art work must be legal (licensed) and the official certificate will be required. Ensure that your purchase includes both the purchase receipt and export certificate (available with 24 hours notice, Monday to Friday from the Registro Nacional de Bienes Culturales) or you will have your piece(s) confiscated at customs