Buenos Aires shopping could be described as a purchasers paradise or retail therapy heaven if excess baggage on the flight home was not such a costly problem.
Markets, handicrafts, designer goods, jewellery, antiques and immense shopping malls are all within the city limits, offering endless choices of goods to fill your suitcase whether you choose the well known Abasto shopping centre or one of the many others.
Authentically Argentine
For souvenirs or gifts, Argentina can offer a great selection of authentic handicrafts including jewellery and silver trinkets, clothing, leather goods, pottery and ceramics and textiles of llama or sheep wool.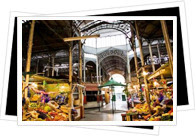 Leather goods can be found in the area of Calle Florida or the Centro del Cuero in Villa Crespo.
The Sunday San Telmo market has a great selection of antiques, novelties, trinkets and tango memorabilia. The weekend Recoleta market offers clothing, leather goods, trinkets and local handicrafts.
Retail Centres
Buenos Aires shopping centres offer from high street goods through to designer luxury in comfortable surroundings.
Some of the centres which stand out include:
Abasto Shopping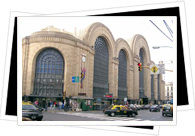 Situated inside the building of the old Buenos Aires market which is in a historical area. In addition to well over 200 shops the centre has many restaurants, a number of cinema screens and a childrens entertainment area.
Alta Palermo
Built in 1990, this is one of the most popular Buenos Aires shopping centres, particularly with young people, due to its central location and five floors filled with variety of clothing from Argentina and international brands. The top floor is a dedicated food hall area.
Patio Bullrich
One of the smallest yet most exlusive of all Buenos Aires shopping centres, built in the historical mansion of the Bullrich family. International designers have their Argentine branch in this centre.
Galerías Pacífico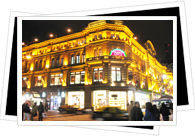 This is most visited by tourists for their Buenos Aires shopping due to the down town location of the historic building. Clothes, leather goods, souvenirs and jewellery stores are located alongside incredible historic murals, a ballet school and cultural centre.
Other Buenos Aires shopping centres that are worth a look if you have the time are the Paseo Alcorta in Palermo Chico, which has great views across Palermo, Retiro and the Río de la Plata (river), El Solar de la Abadia, in Palermo, in front of the Abbey of San Benito and Buenos Aires Design in Recoleta which includes the Terrazas del Pilar, higher end restaurants and bars.