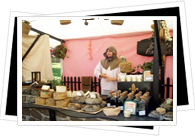 In Costa Rica, shopping ranges gift shops of hand crafted goods to luxury fashion boutiques.
Souvenir and gift shops are plentiful throughout the country, many selling unique Costa Rican products.
Costa Ricans are famed for their woodwork skills and many of the intricately carved pieces you see are made from precious woods and you can find a great selection at the San José flea market.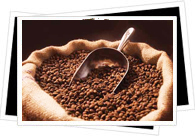 If you are shopping for textiles or ceramics, you may find that the products have been important into Costa Rica from other countries in Central America.
Coffee is one of the main gifts purchased in Costa Rica, however much of the best coffee is exported directly and not available within the country. Coffee bought from coffee tours is almost always superior quality to that found in supermarkets and the price does reflect that.
Play the Game
Bargaining or haggling to reduce prices is quite common in the country, but not within shopping centres or shopping areas. The trick to bargaining with the Tico's is to find a quality product then ask for a discount based on the product's imperfections. By playing the game properly, you should achieve about 10% discount on the original price.
San José
The San José flea market or artisan market is open every day of the week offering a selection of handicrafts. Aside from wood and leather products are jewellery, ceramics, handmade paper made from banana and coffee, basketry and recreated precolumbian jewellery using glass, wood, jade or gold. The market was relocated to Avenida del Puerto in 2009.
Sarchi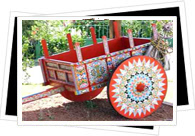 Sarchi is famed for its beautiful ox carts and miniature hand painted carts can be purchased, sometimes painted according to your specifications. There are many souvenir shops offering hand crafted products of bowls, kitchen cooking utensils, furniture and jewellery boxes as well as paintings. You may even have the opportunity to see some of the masters at work when shopping in the town.
Quepos
In Quepos, shopping is found everywhere in the form of gift shops comprising every gift available from hammocks to woodcraft, jewellery to sculpture.
Guaitil
The village of Guaitil, near Santa Cruz is the place to go for Chorotega pottery and to watch the potters and sculptors at work, using the same methods and techniques that they have used for centuries, passed from one generation to the next.
Intricate, wooden masks and handicrafts of the Boruca people, an indigenous Costa Rican tribe, can be found in exclusive souvenir shops across the country. The masks are traditionally used in the Costa Rican festivalFiesta de los Diablitos (Little Devils Festival). The Boruca also produce carved gourds and hand woven textiles.