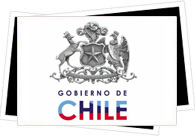 It took Chile 2 decades following independence to write its important constitution of 1833 which was also the basis of the 1925 constitution.
The constitutional government of Chile, set up in the 1920's was overthrown on 11 September 1973 by a military coup, led by army Commander, Augusto Pinochet.
The 17 year dictatorship of Pinochet which followed included a new constitution (1980) and the regime was reported to have resulted in 28,000 people being tortured and over 3000 people disappearing or being murdered.
In 1996, the country's first female President, Michelle Bachelet Jeria, was voted in, narrowly beating Sebastián Piñera who won the following election in March 2010.
Chile's current President, Sebastián Piñera was elected to the Chilean Senate in 1990 and his current cabinet has no links to Pinochet.
Chile
Government Type
Republic
Administration Divisions
15 regions
Voting Rights
Compulsory from age 18
Chief of State
Sebastián Piñera Echenique has been President and Head of Government since 11 March 2010
Political Parties
Alliance for Chile (Alianza or APC), including National Renewal (RN), Independent Democratic Union (UDI) and Coalition for Change
Coalition of Parties for Democracy (Concertación), including Christian Democratic Party (PDC), Socialist Party (PS), Party for Democracy (PPD) and Radical Social Democratic Party (PRSD)
Communist Party (PC)
Humanist Party
Cabinet
President appoints
Congress
Bicameral National Congress comprising Senate (38 seats) elected by popular vote for 8 year term (half every 4 years) and Chamber of Deputies (120 seats) elected by popular vote for 4 year term