Having a mobile phone is a great way to keep in touch in Latin America, however, if you plan on calling or texting during your stay in Latin America, make sure that your numbers are saved in international format, including your home country code before the number. So, to call a UK mobile, the number should be in this format +447789123456.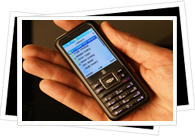 A quad band GSM mobile telephone will work anywhere in the world, subject to coverage. A tri band GSM mobile telephone should work depending on the GSM Mhz used by the country you are visiting, although you will likely only have one network as your roaming option.
Using local phone cards or staying in touch by internet are both far cheaper options.
When using a call box or public pay phone in Latin America, remember that the + sign on the country code is equivalent to dialling 00.
Country codes / telephone codes for Latin America are:-
Argentina +54
Bolivia +591
Chile GMT +56
Costa Rica +506
Cuba +53
Dominican Republic +809
Ecuador +593
Guatemala +502
Mexico +52
Peru +51
Emergency phone numbers are listed in the Health and Safety option.